Branding by Air Scoop X Factor Award
Branding by Air, the world's favourite aerial marketing company, has taken home the prestigious 'X Factor' trophy at this year's Cool Company Awards.
Hosted by Anthill Magazine, the Cool Company Awards recognise Australian organisations that aspire to be admired by setting trends in attitude and action. The hotly contested awards are awarded by an independent judging panel from the worlds of business development, venture capital, intellectual property and industrial design.
The highly coveted 'X Factor' award is awarded to a company that demonstrates extraordinary levels of innovative, entrepreneurial and creative flair.
Attending last night's gala presentation in Melbourne via proxy 'Cool' representative Angus Macdiarmid, Branding by Air's General Manager for APAC and The Middle East Simon Powell said it was a fantastic honour to be recognised in such a prestigious manner.
"2014 has been a great year for Branding by Air, and this just tops things off!" he said.
"The last twelve months have seen us develop world-first technology to project moving images onto helicopter banners at night, and set up our first office in New York.
"We are thrilled to be in the company of other innovating and cutting edge businesses demonstrating the high level of innovation coming out of Australia and making waves across the globe," he added.
Founded in Australia in 2004, Branding by Air has grown to be one of the world's leading aerial adverting organisations, opening their US office in New York earlier this year.
Based on the premise that big and bold catches attention and drives engagement in today's over-populated media world, Branding by Air now offer aerial solutions as diverse as helicopter banners, skydivers, hot air balloons and even sky tweets!

 Post about our win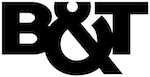 Press Release
Photocredit – Beth Jennings